adults only…adults only…adults only…adults only
SAVE THE DATE!
Coming to High Point
Thursday, April 19th at 6:30pm
A Parent Education Event
Dr. Ginger Bercaw, PhD.
Beyond the Birds and the Bees: Talking to your children about their bodies. Paving the way for healthy sexuality.
Has your mind ever gone blank in response to a spontaneous question from your young child about his or her body? Have you been unsure about how much information to give to your children at their tender ages? Do you want to be the person your children come to with questions as they develop and as they become more aware of our sexualized culture and more vulnerable to their peer group's influence? If your answer to these questions is "yes," you'll definitely want to attend this highly informative presentation by Dr. Ginger Bercaw.
Adults Only. Free Babysitting Available. Watch for Details.
Dr. Ginger Bercaw is a Clinical Psychologist, relationship expert and sex educator. A Co-Founder of the California Center for Healing, she earned her Doctorate in Psychology from Pepperdine University. She has authored two books on developing emotionally and sexually healthy relationships and has spoken to professional and non-professional audiences around the United States and locally at San Marino Schools. She is passionate about giving parents the tools they need to help their children develop healthy self-esteem and strong relationship skills. Ginger is also a mother of a 7th and 5th grader.
adults only…adults only…adults only…adults only
Join us for a Special Parent Education Event!
Dr. Tina Payne Bryson
December 6, 2017 at 8:45 am in the church across the street.
No RSVP necessary.
Dr. Tina Payne Bryson will address parents and upper-grade students in separate presentations. Dr. Bryson is the co-author (with Dan Siegel) of two New York Times bestsellers – The Whole Brain Child and No Drama Discipline— each of which has been translated into over twenty languages. She is a psychotherapist and the Executive Director of The Center for Connection in Pasadena, California, where she offers parenting consultations and provides therapy to children and adolescents. This program promises to be both illuminating and valuable to the entire High Point community.
Click here for more information.
HOW TO UNPLUG AND RECONNECT IN THE DIGITAL AGE
Dr. JOSEPH DILLEY
addressed a crowd of enthusiastic parents at The Church on April 27
th
, with one topic in mind: how "to eliminate an overreliance on, or misuse of, technology occurring" in almost every home. High Point's students are certainly plugged in, even encouraged to use 21
st
century technology in their pursuit of knowledge. It's when the use of a "game, phone, tablet, or laptop" becomes a battle at bedtime that intervention is necessary. Dr. Joe laid out a multi-pronged approach to gain control of the situation and still allow for responsible use of devices. In fact, his methodology includes responsibility/privilege trade-offs and knowing how children actually learn to get the most out of parent and child negotiations. This look at the relationship between family and technology is not one-size-fits-all but rather an approach that considers each family's needs and values.
As a licensed clinical psychologist and the co-founder of Synergy Psychological, a local practice in Sierra Madre, Dr. Dilley drew on not only case studies in his practice but his own personal experience to provide entertaining and informative anecdotes that allowed for greater understanding of the issues common to all parents and effective processes for successful management of technology in the home. Our junior high students were fortunate to have a classroom session with Dr. Joe earlier in the day, discussing some of the same issues from their perspective, as well, and geared to the adolescent age group.
When his 90-minute evening with the parents concluded, Dr. Joe opened up a question and answer session and made available to attendees his recent book, The Game Is Playing Your Kid. For High Point's fledgling Parent Education Program, this evening event marked a successful presentation that followed a morning program last fall with Dr. Lori Getz. Stay tuned for more about next year's speaker program!
Dr. Joe Dilley is a licensed clinical psychologist and the co-founder of Synergy Psychological, the private practice he operates with his wife, Dr. Carrie Dilley. Synergy is nestled in the quaint foothill village of Sierra Madre, California. The Dilleys chose the name Synergy to reflect the complementary ways in which the mind, body, and spirit interact within the healthy individual or family, as well as to highlight the collaborative nature of therapy itself. Dr. Joe specializes in the assessment and treatment of anxiety, ADHD, and technology addictions. His book The Game Is Playing Your Kid: How to Unplug & Reconnect in the Digital Age has been featured across media outlets including Mom Talk Radio, The Chicago Tribune, Scouting Magazine, and Psychology Today. Dr. Joe's latest venture is a partnership with Disney in which he advises parents on the implementation of a new screen management tool for the home called Circle with Disney. Outside of their practice and community efforts, the Dilleys most enjoy long days of "active relaxation" with their daughter, Ashton, and their son, Jack.
"This book should be mandatory reading for anyone raising a child in today's high tech world."
–Stephanie N. Marcy, PhD Assistant Professor of Clinical Pediatrics, USC Keck School of Medicine
Lori Getz Gives Parent Education at High Point Wings
Technology is constantly changing, and so are the opportunities and challenges. Every day our children are online, connecting with friends, downloading content, sharing where they are, and developing reputations. With this in mind,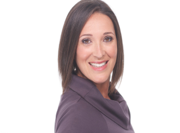 High Point kicked off its new Parent Education Program with a compelling presentation by nationally known internet safety specialist Lori Getz on October 6th. She has appeared on Dr. Phil and The Today Show. In 2008 she founded Cyber Education Consultants and began speaking to students, parents, and educators about Internet safety, security, and ethics.
Ms. Getz addressed a parents-only audience in the morning, and 5th through 8th grade students later in the day, providing a perfect opportunity to open a dialogue as children returned home from school. We had immediate, very positive feedback from parents, teachers, and students alike, and the conversation here at school about cyber safety and security continues.
Among the topics discussed were the latest apps embraced by our young people and how they both enrich and pose challenges in their lives. Snapchat photos, for example, live forever on a server somewhere in cyberspace, even though children assume they are gone when deleted. Parenting and monitoring the use of technology can be difficult because our children are native speakers to the language ("digital natives"); rather than parent the technology, Getz argues, it is better to parent the behavior. Devise a simple system of checks and balances, such as ABC: children ASK before using a device, BRING it to parents to see, and CHECK before changing to a different device, online program, or app.
All devices should live in one location, such as a charging station monitored by a parent, AND they should be removed from the bedroom at bedtime. The latter suggestion is really one of health and wellbeing as children require a significant amount of quality sleep. Adults only need to google themselves or run their names through Spokeo to see how much personal information is out there in cyberspace, and your children's personal information is no different. They should be cautioned to only give what information is necessary when playing an online game—a first name only and nothing else. And as they engage more and more in online communication, they will make acquaintances. This may not be the "stranger danger" kind of acquaintance, but it's better to get ahead of the situation by letting your children know that their acquaintances are important to you as well, just like the friends that they bring home. Keep the lines of communication open and let children know you are not judging. And finally, since children rarely understand the ramifications of privacy and lack thereof, they shouldn't be engaging in social media (Instagram, Snapchat, Facebook, etc.) below the age of thirteen.
One final note your children will be happy to hear: research shows that listening
to instrumental music while studying and doing homework not only does not impede concentration; it can be a helpful technique. Mrs. Getz suggests jazz, classical, and even video game soundtracks. Try it!
For parents who were asking about Mrs. Getz's book—a book designed for children grades five to eight—here is the link.
http://www.lorigetz.com/buy-the-book.html
Lori Getz, M.A., is an educator, mother, and Internet safety expert. She has appeared on the "Dr. Phil Show," "Today," "HLN," "Dr. Drew" and several other local news and radio programs (including the Ryan Seacrest show on KIIS FM). She often lectures live, speaking to parents, teachers and students across the country. Lori has been published in several areas including as an online expert for momlogic.com and most recently was featured in Rachel Simmons new edition of "Odd Girl Out." Her insight comes from both her professional and personal life working with children, tweens and teens. For more information please go to lorigetz.com.
High Point Academy's constituency is not just limited to its students! Parents also seek clarity of their roles in their children's lives and a deeper understanding of how to address the opportunities and challenges of parenting. For this reason, High Point initiated a new Parent Education program in the fall of 2016.

The new program, funded by the High Point Annual Fund, aims to address common concerns—issues of time/homework management, cyber safety, youth self-empowerment and ethical responsibility, among other topics—in a familiar, caring environment. Your donation to the Annual Fund directly impacts this important program, through which parents will have an opportunity to hear from experts in these fields twice during the school year. These discussions will be supplemented with articles, notifications of other speaker events, and reading lists, which will be posted to High Point's Parent tab on this website. These forums will also provide parents with an opportunity to propose topics or areas of interest as the program grows.

Show your support for these new initiatives by clicking here to make your donation today.